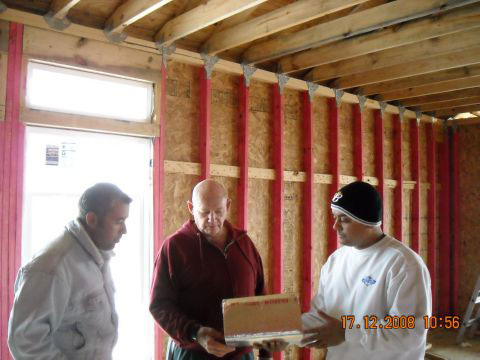 Locke Star, Inc. are General Contractors doing Comercial & Residential construction in the State of Texas. Our Harlingen Office is operating across "the Valley" and our Port Aransas Office covers the Costal Bend and Hurricaine Harvey's destruction path. We are still rebuilding on Harvey's disaster. We are licensed, bonded and insured in the State of Texas and were very effective in the costal cities of Port Aransas and Rockport on the Texas Gulf Coast.
Our designers can take your ideas and turn them into the building plan from which your new home will be constructed. Casa Engineering will inspect your construction project from inception to completion so that you can feel secure knowing the highest standards are being applied to your new home. We also have great designs for you to choose from.
Upon completion, your home will be issued a Windstorm CERTIFICATE OF COMPLIANCE by the State of Texas. We also provide a one year warranty with every new home.
Should you feel inclined to go "green," we can install solar panels and back-up generator systems for any home or business.
We understand the needs of the physically handicapped, and stand ready to install an rails, ramps or an elevator in any of our home construction projects.
We can build homes of any size that you choose - from the smallest $30,000 "tiny home" up to extravagant multi-million dollar creations. We can help you with a home designer or go with your set of plans. We also do COMMERCIAL & RESIDENTIAL REMODELING.
WE BID ANY JOB. As an approved vendor, we have security clearance from the FBI and can bid immigration jobs.
Any profit we realize on every building project or remodel will go to help build FORT CHRIS KYLE, the working ranch for homeless veterans in the Rio Grand Valley. You can build your beautiful new dream home, renovate your existing property, or complete your commercial project and help the veterans at the same time!